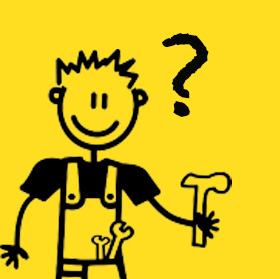 1. The stickers of The Sticker Family are suitable for inside and outside.

The stickers stick best on clean, dry, grease-free and flat surfaces.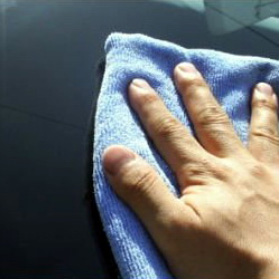 2. Clean the area thoroughly with rubbing alcohol or soap and water.
Do not use a glass cleaner because it will leave a residue behind that will prevent the sticker from adhering well.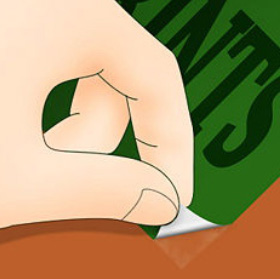 3. Peel the paper backing off the sticker
do not touch the sticky part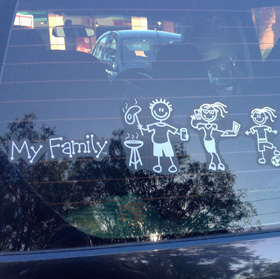 4. Apply the sticker on your vehicle car window
Gently wipe the air bubbles to the side.
Pay attention, once the sticker is stuck, the sticker can no longer be moved.
Wait a few days to wash the car.
Never scratch the stickers with a ice scraper or other sharp object and do not stick them under the windscreen wiper.
Do you want to remove the sticker?
Peeling off the sticker of the car window. Strip off as much of the sticker from the glass window of the car by hand.
For cleaning the sticker residue fill a bucket with hot water and add a few drops of dish soap. With a rag, dip this in the solution and wipe it over the spot where the sticker was stuck.